Certified Diesel Solutions is proud to partner with some of East Tennessee's finest rigging, crating, warehousing, and logistics companies in order to provide our clients with solutions to their toughest logistical challenges.

For well over 100 years (and counting) Rowe Transfer has been committed to providing our clients with professional crating, rigging, warehousing and transportation services for a nearly limitless variety of projects, across numerous industries. Our well trained and experienced staff undergoes continuous education in a variety of subjects including modalities trucking, international crating, rigging, and shipping so that we may ensure that our knowledge, and service, are top notch.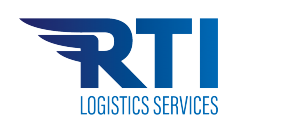 For over 25 years RTI Logistics has been one of East Tennessee's leading logistics brokerages, providing dependable outsourced logistics solutions as well as freight brokerage services.
Working with businesses in all industries across East Tennessee, we ensure that we keep our clients freight moving on time and within budget, no matter its destination. From pickup to delivery, our clients deal with one point of contact, making the shipping process as simple as placing a call and letting our expert dispatch team do the rest. With access to all major load boards and trucking companies in the U.S., we're able to shop around among carriers and find the best rates with the most reliable transportation companies.